On Monday 23 January 2012, two of our members – June and Dick – went to Heathrow to meet two Rotarians from New Zealand who were chaperoning a group of 30 Youth Exchange students who were travelling onward to Finland, Sweden, Denmark, Germany, Austria, Italy, France, Spain and Portugal (and possibly some more!).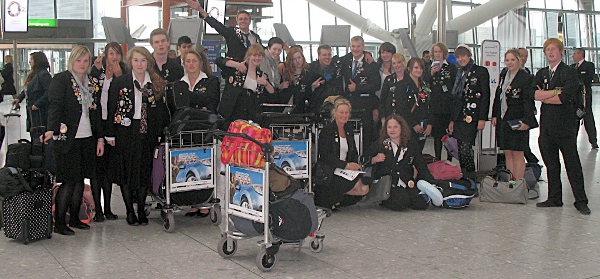 Having arrived an hour early at Terminal One, Dick and June acted as Local Guides ensuring that the right youngsters safely found their ways to Terminal 3, Terminal 4 and Terminal 5 and safely got through security for their next flights.
The Project started at 9.30am and the last youngster was posted at 16:30pm. The two Rotarians were staying at a local hotel prior to starting their own tour of Europe. Banners were exchanged with Dick from the Rotary Club of Picton (South Island), and greetings were exchanged with the Rotary Club of Orotohanga (about fourty kilometers south of Hamilton, North Island).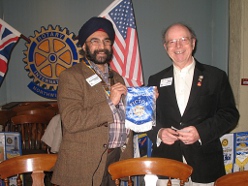 The Youngsters were a credit to their Rotary sponsors, and we are sure they will have a fascinating year's stay in their chosen European countries.