Stuart summarises his year at the meeting on 29th June 2011. Towards the end of his talk, he chose four Rotarians from the Club to receive the Club's Trophies.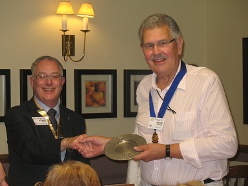 The David Cooke Fellowship Plate was presented to David Hooper who has edited the weekly club bulletin as well as providing a venue for club events.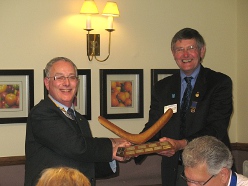 The Francis Hickman Smith International Trophy was presented to Mike Billington who has worked so hard on the International Service agenda of the club.
The